Jammu, February 23, 2019 ––
In a move to check rumour mongering and online violence, the district administration in Jammu district of Jammu and Kashmir has asked the administrators of social media groups to register themselves with the nearest Police station.
The order issued by District Magistrate Ramesh Kumar, on Friday, under Section 144 of the Criminal Procedure Code is a little vague on many counts. There is mention of 'Social Media Groups' but no further clarification as the social media spreads across hundreds of platforms with Facebook and Twitter being the popular ones.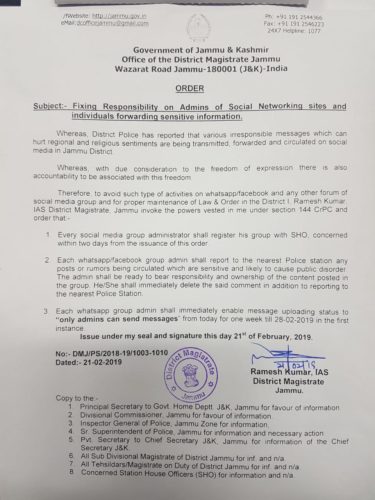 The order has further mentioned about WhatsApp groups and ruled that only admins and not members are allowed to post. All administrators of WhatsApp groups have been asked to change the setting before February 28.